VBOUT is a marketing automation platform for any business. The platform includes powerful email and social media tools, lead intelligence and comprehensive analytics. Create a complete sales funnel and convert your visitors into leads by nurturing them with automated, personalized content. Vbout will make your marketing efforts more efficient and effective, all from one beautifully designed dashboard.
SPECIALITIES
Email Automation, Social Media Automation, Lead Intelligence, Lead Scoring, Conversion Tracking, Agency Workflow and Permissions, Landing Pages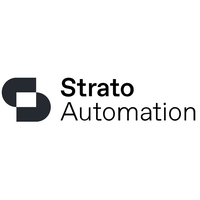 STRATO AUTOMATION designs devices allowing automated and centralized control of all heating, ventilation and air conditioning (HVAC) systems of buildings.
SPECIALITIES
DDC Controls, Building Automation System, Canada manufacturer, Green technology, LEED
LA PRESSE, founded in 1884, is a French-language digital newspaper published daily in Montreal, Québec, Canada. It has long been one of the most widely circulated French-language daily newspapers in Canada.
BEEM is dedicated to harmonizing the customer experience through data and IoT as well as crafting new technologies for the automotive industry. By being the central communication channel between drivers, cars, dealers, and car makers, BEEM is the key in delivering connected services for the future of mobility.
SPECIALITIES
Automotive, Connected Cars, Analytics, AI, Customer Experience, Customer Engagement, Customer Retention, Marketing Automation, Communication, Marketing Strategy
KLANGOO is the developer of the Magnet Audience Engagement Solution. Magnet is a cross-lingual contextual-based Audience Engagement Solution that helps publishers and content aggregators attract new visitors to their website and retain the existing ones.
Wherever applied, magnet has proven to enrich the website/mobile app visitors' user experience translates into indirect increase in content monetization. Its clients are experiencing a surge of more than 30% in pageviews, more than 32% increase in the time spent on site, around 70% decrease in bounce rate, and a 42% increase in search engine driven visits, in addition to the fact that 20% of the website/app visitors became registered users!
SPECIALITIES
Audience Engagement for Publishers, Semantic-Based Analytics, Personalization, In-player Recommendations